THE PROCESS
Our intent is simple; to provide interior design services that express our
clients' individual vision while addressing their particular needs.
By breaking the process down into distinct phases, we help you to see
the end of the project from the outset. We begin with a close analysis of
your requirements and an in-depth study of the existing architecture. We
develop plans, perspective drawings, and budgets—the tools we use to
construct your space. Sophisticated, eclectic and comfortable, our work
aims to make the process of change positive and the results beautiful.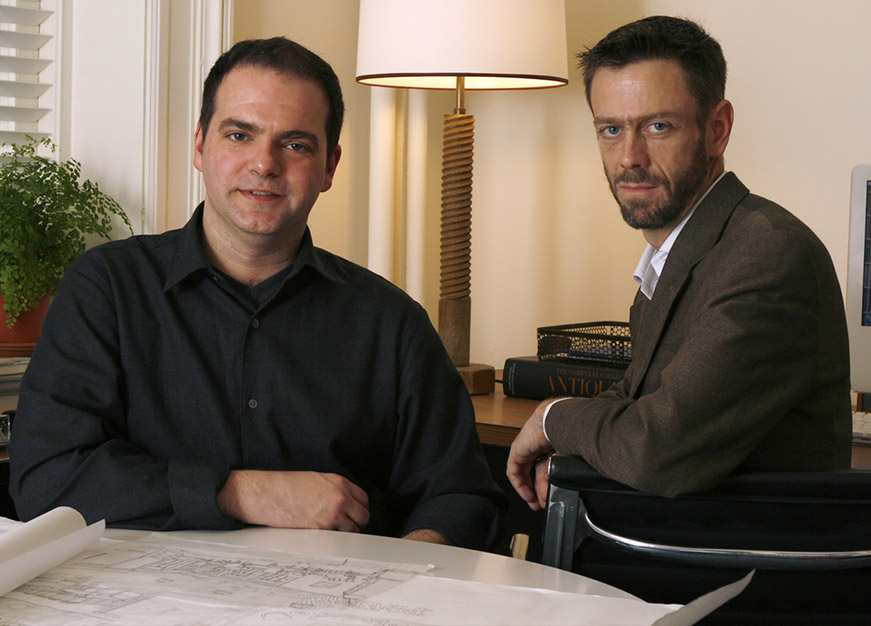 WHO WE ARE
Kureck Jones LLC was formed in 2004. Since that time,
we have committed ourselves to providing bespoke design
services that reflect our client's personalities and lifestyles.

Our architectural and interior design work on a Cobble Hill
townhouse was featured on the cover of May 2013 House Beautiful.
We have also had projects featured in cover stories in
New York Spaces.

The July/August 2017 issue of Elle Décor features a newly
constructed house in East Hampton where we executed the
architecture, interiors and landscaping.

Currently, we are finishing up the interiors of an apartment in the Greenwich Lane complex, beginning the schematic design phase of a renovation of a house on Martha's Vineyard, and the decoration
of a mid-century house in Bedford, NY.